Sri Lanka, India, and Japan to Jointly Develop Colombo Por's East Container Terminal
27 May 2019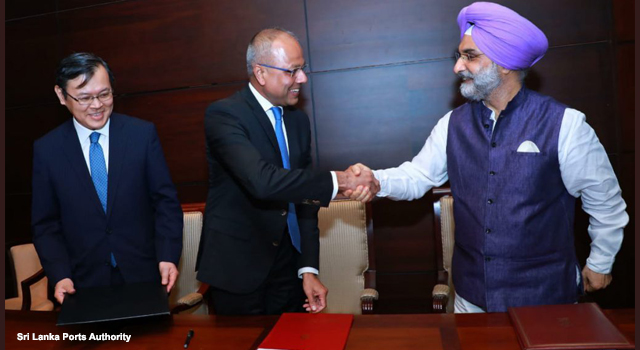 The Governments of Sri Lanka, India, and Japan signed a Memorandum of Cooperation to jointly develop Colombo Port's East Container Terminal (ECT).
The Sri Lanka Ports Authority (SLPA) highlights that this project reflects the longstanding good will and cooperation among the three countries. Sri Lanka, India, and Japan pledged to work together for further development of the Colombo Port, and contribute to regional prosperity and stability of global trading networks.
In a news release, the SLPA also underlined that
Sri Lanka retains 100% ownership of ECT;
The Terminal Operations Company (TOC) conducting all ECT operations is jointly owned; and
Sri Lanka retains a 51% stake of the TOC, and the joint venture partners hold a 49% stake.
According to SLPA, ownership arrangement in the new TOC represents Sri Lanka's focus in prioritizing its national interests.
The joint venture will benefit trade with India, with around 70% of Colombo Port's transshipment business being India-related.

Related Links: