SDF Governing Council Meeting Reviews Future Strategies and Action Plan
2 May 2019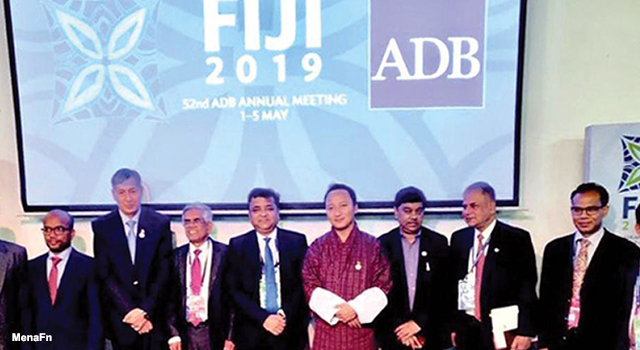 The South Asian Association for Regional Cooperation (SAARC) Finance Ministers held the sixth Governing Council Meeting of the SAARC Development Fund (SDF) on the sidelines of the 52nd Asian Development Bank (ADB) Annual General Meeting in Nadi, Fiji. The SAARC Finance Ministers also held their 13th Informal Meeting.
The Governing Council, comprising Finance Ministers of SAARC member countries—Afghanistan, Bangladesh, Bhutan, India, Maldives, Nepal, Pakistan, and Sri Lanka—approved critical issues on the future strategies and action plan of the SAARC Development Fund, according to the SDF Secretariat.
Mr. Sunil Motiwal, Chief Executive Officer, SDF, presented a report on the current status of SDF and talked about its future action plans, including implementation of its economic and infrastructure windows.
Mr. Motiwal noted progress on (i) fund mobilization, (ii) introduction of grants and loans for the social window, and (iii) availing of line of credit and grants from various multilateral development banks.
He reiterated the organization's commitment to become the SAARC Development Bank—a regional development bank with enhanced capacity and presence across the member states.

Related Link: