ECTS Reduces Need for Indian Customs Clearance on Nepal's Third Country Imports via Rail
7 May 2019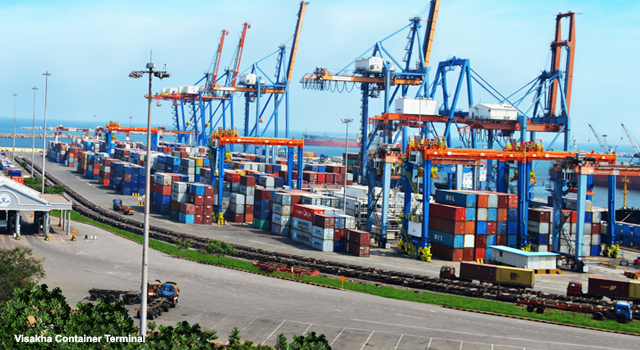 With the implementation of the electronic cargo tracking system (ECTS) at the ports of Kolkata and Visakhapatnam (Vizag), clearance by Indian customs authorities will no longer be required on Nepal's third country imports onboard container rail cargo.
Indian Customs authorities conducted checks to prevent diversion of cargo. The ECTS, which seals cargoes electronically and enables monitoring through a software that gathers data from satellite positioning systems, cellular communications, and radio frequency identification, ensures safe and secure cross-border transit through the international border—removing the need for manual checking.
According to a feature on the Hindu Business Line, Kolkata port authorities are also planning to introduce ECTS for cargo transshipment via roads, in phases. A large section of the third-country container imports through Kolkata is by road.
The news also reports that implementation of ECTS has shifted 70% of cargo to Vizag, while 30% continue to be transshipped via Kolkata. Previously, Vizag Port received only 30% of Nepal's third country freight, reported the Hindu Business Line. At present, transshipment through Vizag offers the advantage of lower ocean freight.
Kolkata port authorities are working on improving its services. Mr. Vinit Kumar, Chairperson, Kolkata Port, shared that the port has taken a number of measures to ease the movement of Nepal-bound cargo. Foremost is improving the handling of coal using the Kolkata dock system.

Related link: