LPG Transshipment Terminal Inaugurated in Sri Lanka
2 May 2019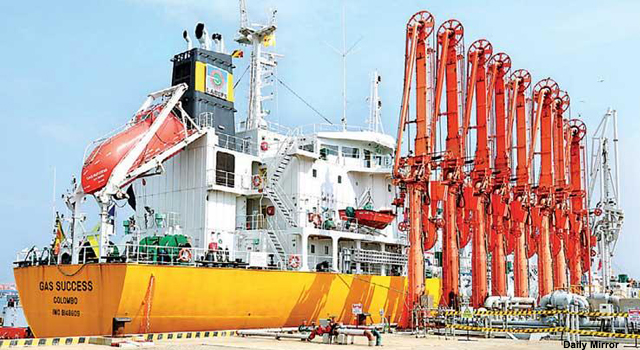 The Laugfs LPG Transshipment Terminal was officially inaugurated at Sri Lanka's Hambantota International Port. The 30,000 MT LPG terminal will operate as a central hub for importing and re-exporting LPG and be a source of provision to retailers. It is eyeing $500 million in annual exports, and will facilitate coastal shipping services between Hambantota and Colombo Ports.
Creating an energy hub is a milestone for the country, highlighted Mr. WKH Wegapitiya, Chairperson, Laugfs, at the inauguration. He added that the LPG transshipment terminal initiates "another revolution" toward achieving Sri Lanka's vision of becoming a maritime and logistics hub in South Asia, which began in the 1970s when Colombo Port created a hub for container transshipment.
Hambantota International Port is strategically located in close proximity to some of the largest emerging LPG markets and key international trading ports in the region. Plans are underway to bring the capacity of the new terminal to 45,000 MT.

Related Links: