UN Official: India Can Help Nepal Boost Global Trade
17 February 2019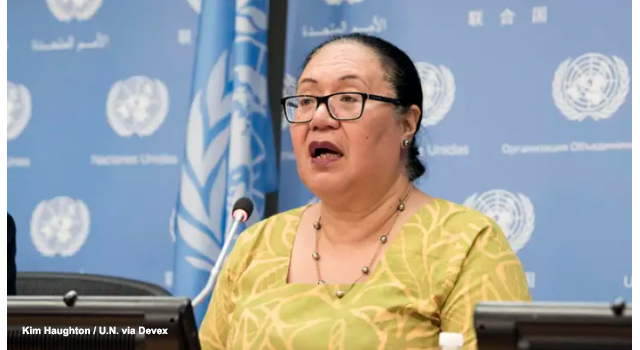 India can play a key role in helping Nepal achieve its aims of expanding its international trade, highlighted Ms. Fekitamoeloa ʻUtoikamanu, Undersecretary General and High Representative, United Nations Office of the High Representative for Least Developed Countries, Landlocked Developing Countries, and Small Island Developing States (UN-OHRLLS), in a news report. India is a close neighbor of Nepal and a major trading partner.
Ms. 'Utoikamanu's office supports Nepal's efforts to implement the priority areas of the Vienna Programme of Action, including fundamental transit policy issues, infrastructure development and maintenance, international trade and trade facilitation, regional integration, structural economic transformation and means of implementation.
She noted that enhanced implementation of provisions under the World Trade Organization Trade Facilitation Agreement, which both countries have ratified, can help reduce delays at the borders and lessen trade costs.
She urged simplification and harmonization of border crossing procedures to improve India-Nepal trade. She also promoted the Bangladesh-Bhutan-India-Nepal (BBIN) Motor Vehicle Agreement (MVA) signed in 2015, and its potential to facilitate movement of cargo across borders.
Ms. 'Utoikamanu reminded that LLDCs, including Nepal, benefit much from receiving support in trade, technology transfer, development finance, infrastructure development, and addressing emerging challenges such as climate change.
Related Link: