Bangladesh, India Inaugurate New Development Projects
11 March 2019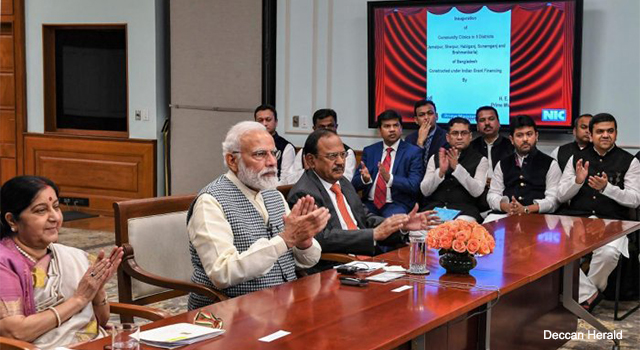 Bangladesh Prime Minister Sheikh Hasina and India Prime Minister Narendra Modi jointly unveiled via video conference e-plaques for four development projects in Bangladesh:
Supply of 1,100 buses and trucks to Bangladesh Road Transport Corporation;
Inauguration of 36 community clinics;
Launch of 11 water treatment plants; and
Extension of National Knowledge Network to Bangladesh.
Prime Minister Modi highlighted that these projects will boost knowledge connectivity, as well as transport connectivity. He emphasized that the buses and trucks would promote affordable public transportation. He further reiterated India's support for Bangladesh's development targets, and expressed confidence that India and Bangladesh bilateral relations would continue to strengthen.
Related Links: