Guiding Strategies of the SASEC Program
The Long-Term Strategic Framework of ADB 2008-2020 recognizes regional cooperation and integration as one of ADB's core development agendas to help achieve ADB's vision of an Asia and Pacific free of poverty. ADB's Regional Cooperation and Integration Strategy identifies four priority areas where ADB can work effectively with member countries to contribute to regional cooperation.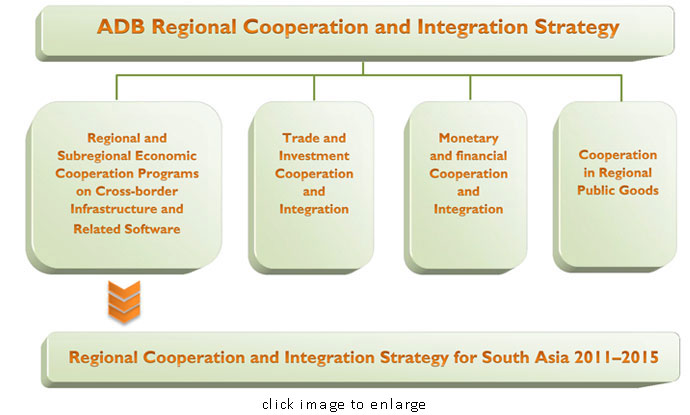 The
Regional Cooperation Strategy for South Asia 2011-2015
prioritizes trade facilitation, transport, and energy as sectors where ADB can best deliver effective results and benefits of regional cooperation to the SASEC countries.