India Credit Line to Finance Hydropower Project, Bridges in Nepal
11 November 2014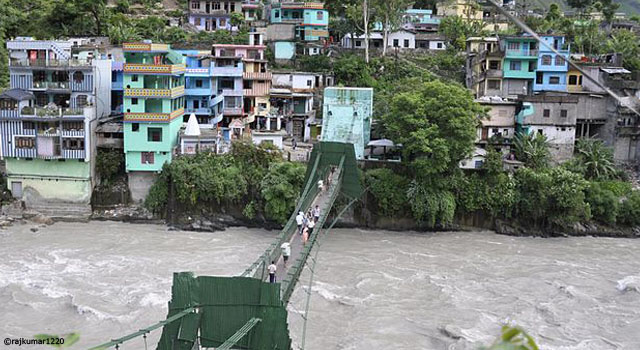 The Government of Nepal has allocated portions of the $1 billion line of credit from India to infrastructure projects boosting energy trade and transport connectivity between the two countries.
The 600 MW Budhigandaki Hydroelectric Project—a reservoir-type project in Nepal's central/ western development region estimated to cost around US $3 billion—will receive around half of the credit. Consulting firm Tractebel Engineering has already submitted design options for the project, and is finalizing the feasibility study. On average, the project is expected to generate 2,430 GW per hour. The report from Tractebel Engineering also included suggestions to upgrade the project's capacity to 945 MW.
The India credit line fund will also be used to build bridges enhancing connectivity of Nepal's western border with India. With the current road bridge near Sharada barrage in an unusable state, proposals have already been tabled to develop a bridge over Jhulaghat, Darchula, and also near Sharada barrage, that will be part of the proposed Asian Highway, strengthening Nepal's linkage with India's Uttarakhand state. A suspension bridge connecting the remote village of Dadeldhura district with an Indian town on the other side of the Mahakali River is also planned.
Agreement for development of these bridges was signed in early November during the visit of Ms. Sujata Mehta, Secretary of India´s Ministry of External Affairs, in Kathmandu.
Related Links: