SASEC Finance Ministers Meeting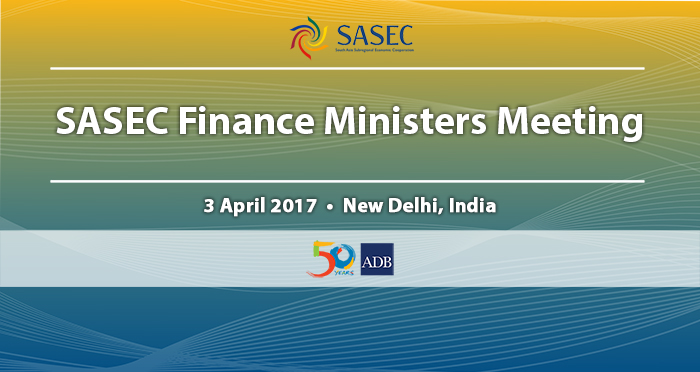 The Finance Ministers of SASEC member countries—Bangladesh, Bhutan, India, Maldives, Myanmar, Nepal, and Sri Lanka—will endorse the SASEC Vision when they meet on 3 April 2017 in New Delhi, India.
The SASEC Vision will provide the overarching framework and long-term strategy to support partnership among SASEC member countries, aligning their national level actions with regional initiatives to achieve common aspirations of sustained and inclusive growth.
The SASEC Vision aims to create synergies among SASEC member countries under the SASEC Program platform through
Sharing resources to feed latent industry demand;
Strengthening industrial networks by tapping individual country specializations; and
Creating symbiotic trade relationships by linking trade routes with stronger gateways and hubs, in order to better access regional and global markets.
Formulation of the SASEC Vision Document involved extensive country consultations and analytical work. Reflecting specific goals and action plans, the SASEC Vision will help realize a prosperous SASEC subregion that will power Asian growth in the 21st century.
The India Department of Economic Affairs (DEA), Ministry of Finance, is organizing the Finance Ministers' Meeting. Finance Ministers and other senior officials of SASEC member countries, and Asian Development Bank (ADB) officials are expected to participate.